Shuttle Reached over 23-Million Audiences in CES 2007
2007/01/29
United States / Company News

At the recently concluded CES 2007 show in Las Vegas, Shuttle presented no on-floor booth; however, it reached over 23-million U.S. national coverage from the CES event. Shuttle presented number of new products, incl. 1337, Car PC, and XPC SD37P2, and 9012.

During CES, Shuttle was featured in two different tours on Monday, January 8. Just these tours reached a combined TV and Radio audience of 23 million. Other audiences were countless!

"Forgot those boring and big boxes, your next computer can be something stylish like this black shoe box design. This is the first mainstream PC in 2007, to featured Intel Quad Core technology….", reported by AndrewMan, KTVT Dallas.

KTLA TV, Los Angeles and WPIX, New York said, "Shuttle is the 'Must Have' Gadget"…. "We tried it. It's lighting fast, great for the new generation of digital entertainment box. "

WBBM TV, Chicago described, "this is Shuttle PC, inside is not Duo Core processor like we learned last year….but Intel Quad Core processor means your computer has four brains for heavy processing you do, like video, music and photo editing and other stuffing….."

Download the video for more detail report: http://72.22.83.200/smt/TechSMT/CES/Day12007/INTELshuttlepcCES07.wmv

By Revver.com, nexpert reported "some of the most exciting new products from the annual Consumer Electronics Show in Las Vegas", Shuttle was one of the 'wow' gadget.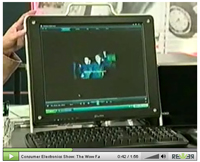 Source: http://one.revver.com/watch/138021
Reported by YouTube, it indicated "some of the coolest digital devices unveiled at the annual Consumer Electronics Show in Las Vegas", built-in latest Core 2 Quad technology by Intel, Shuttle was also recognized as the coolest digital devices during the show.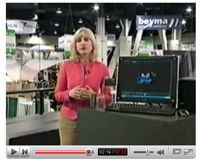 Source: http://www.youtube.com/watch?v=E7JCgsdxE-4&eurl
---
About Shuttle
Founded in 1983, Shuttle Inc. (TAIEX 2405) is the world's leading manufacturer of Small Form Factor (SFF) Computers, so far, Shuttle's hardware product development has extended to slim PCs, AIO PCs, Notebooks and Tablets for home, business and vertical applications as Digital Signage, POI/POS and Kiosk.To answer the trends of IoT and cloud applications, Shuttle started to build up its software and integration R&D capabilities since 2011 and launched numerous of smart solutions for Face Recognition, Education, Home Automation and Long-term Care applications.
Contact US
Marketing Dept.
No. 30, Lane 76, Rei Kuang Rd.,
Nei-Hu Dist., Taipei, Taiwan
Tel: +886-2-8792-6168
Fax: +886-2-8792-6268
E-mail:
shuttlepr@tw.shuttle.com